Parenting and Single Parenting
Parenting counselling provides you with the guidance and support you need, to promote a stable and healthy childhood experience for your child. Engaging in parenting counselling can be extremely beneficial – not only for yourself but for your children and your partner.
The concept of 'single parenting' has undergone a lot of stereotypical judgment and has the tendency to conjure up debates among people. Children belonging to such a family structure are often subjected to certain assumptions made by society, a lot of which may hold untrue for them.
If you are experiencing a high level of stress that is interfering with your ability to be the best parent you can be, it may be time to seek professional help.
Do you feel?
Parenting stress
Child's inappropriate behavior, anger and low EQ
Children not listening to the parent or are disrespectful
Children not able to focus anywhere or having compulsive or addictive behavior
Anxiety or depression
Low self-esteem
Outcomes
Better understanding of child's behavior
Stronger bond and connect between children and parent
Overall mental well being of children
Trust between the two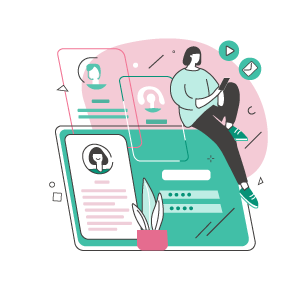 Online Sessions
Follow Up Sessions
Chat with Us
Take the first step to a better you!