Life Coaching
Everyone has dreams and people want to live the life, that they have imagined for themselves. For the same to happen, it is needed that people move confidently in the direction of their dreams. Life coaching is profoundly different from consulting, advice, therapy or counselling. Life Coaching basically focuses on a person's specific personal projects, business successes, general conditions and transitions of his/her personal life, relationships or profession.
We sit closely with the people and examine what is going on in their life right now, discover the major obstacles or challenges, which they might be facing and choose the right course of action, which will make their life, exactly the way they want it to be. We also believe that everyone has the answers to each and every question or challenge that they might face in life. Sometimes the answers seem to be concealed or hidden inside, but, the answers are always there. We believe that each person is an expert of his/her entire life, as one knows what he/she is and what his/her desires from life are. Each person is the best one to recognize what is best for them. We are simply here to help people through that path of recognition, through our expertise in the field of life coaching.
Do you feel?
Upcoming life changes
Facing a major life transition
Achieving specific goals
Personal life changes
Outcomes
Feeling of direction and purpose
Motivated and encouraged
Effective decision making
Life coping skills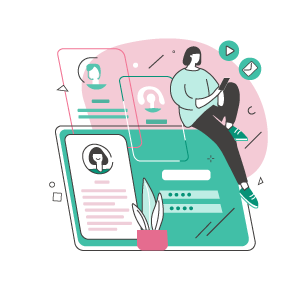 Online Sessions
Follow Up Sessions
Chat with Us
Take the first step to a better you!