Deaddiction
Researches have shown that addiction severely alters critical brain areas, related to decision-making, learning, memory and behaviour control, which clearly explains the destructive behaviours of addiction. Overcoming an addiction can be a long and bumpy road and may seem impossible at times. But, with one's will power and with the right kind of support, people can overcome any sort of addiction; be it the addiction to alcohol or the addiction to drugs or anything else.
Our addictions counsellors are here to help people, who are affected by any form of chemical or behavioural addiction. Our counsellors understand the various aspects of an addictive process and also have a thorough understanding of the addiction affects, not only on the person but on his family, friends and society as a whole as well. With their expertise in the field of addictions, our counsellors help these people to develop new cognitive skills, which help them overcome their addiction. The counsellors use various prevention and treatment programs to help the people overcome addiction.
Do you feel?
Inability to stop
Changes in mood, appetite and sleep
Legal and financial problems
Losing interest in other things
Secrecy
Outcomes
Recovery from addiction
Withdrawal from substance
Content with mood, appetite and sleep
Improved mental and physical health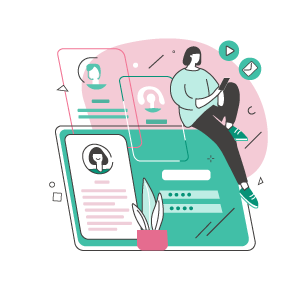 Online Sessions
Follow Up Sessions
Chat with Us
Take the first step to a better you!