Depression/Anxiety/Greif Counselling
Depression/Anxiety/Greif is a common state of mind, which almost everyone experience, once in a while. Depression can have a wide range of symptoms and causes and every person reacts to it, in a different way. The unhappiness which people experience, while suffering from depression is very different from just feeling down. They experience a variety of troubling emotions as well as some physical problems. Anxiety and depression go hand in hand most of the time. Some of the people, also emotionally detach themselves from the people around them and create an own isolated world for themselves. Living with depression/anxiety gets really difficult for the sufferer as well as their close ones. Still, most of the sufferers are afraid to confront their problems or seek help.
Depression counselling can surely form an essential part of recovery and personal development for the sufferers of depression. Depression is highly treatable, even in its most severe forms. Our depression counsellors use a perfect combination of counselling and psychotherapy to help the sufferers come out of the dilemma and led a normal life. Depression counselling involves sessions, therapies and studying some self-help books. Our experienced counsellors, work deeply with the people, to uncover and explore the real underlying reasons, that must have contributed to the symptoms of depression in them. We help them to change their feelings and manage them in a more effective manner. Depression counselling is also effective in tackling anxiety, low self-esteem, grief-related issues or persistent negative thinking that may be worsening the illness.
Some common symptoms of anxiety are
nervousness, restlessness, or being tense
feelings of danger or panic
rapid heart rate
rapid breathing
increased or heavy sweating
trembling or muscle twitching
weakness and lethargy
difficulty focusing or thinking clearly about anything other than the thing you're worried about
insomnia
digestive or gastrointestinal problems, such as gas, constipation, or diarrhea
a strong desire to avoid the things that trigger your anxiety
obsessions about certain ideas
performing certain behaviors over and over again
anxiety surrounding a particular life event or experience that has occurred in the past, especially indicative of post-traumatic stress disorder (PTSD)
Do you feel?
Mood swings, general discontent
Insomnia, excess sleepiness
Agitation, restlessness, social isolation
Lack of concentration, negative thoughts
Other behavioral and physical symptoms
Outcomes
Satisfied and content
Peaceful mind and body
Positive behavioural and physical attributes
Happiness and positivity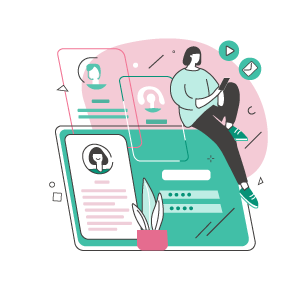 Online Sessions
Follow Up Sessions
Chat with Us
Take the first step to a better you!