Family Counselling
A family, whether nuclear or joint, is a group of people who care and are dependent on each other. The term 'family' has a sense of security within it. But for some people this same word is a source of pain and disappointment. The family is, where a person comes running to, in order to drain away all the stresses and strains from the outside world. Any personal problem of one member affects the whole family. Sometimes the family absorbs that impact and helps, while the other times, the other members of the family are also left confused and angry or may be hurt. The rules and expectations of each member in a family are unique and complex and are often seen differently by each of them. Experiencing one's own individuality and personal space along with the fun of being in a group is the major dilemma of the modern family life.
In such situations, our family counsellors encourage people to have healthy conversations between all members of the family. Only quality conversation can help to understand the feelings and behavior of any member in the family. It also ensures that members within a family are not misunderstood by each other. Our highly trained family counsellors help the members within a family to feel supported and get a sense of security amongst themselves. We help people to assess themselves and the situation and clarify what the problems are. Then we focus on providing solutions.
The exploration and understanding of the current problem, the way it is seen differently by different members of a family, the successful ways of dealing with these problems, help to resolve conflicts and strengthen the bond between all members of a family.
Do you feel?
Mental, physical, emotional abuse
Neglect of parents/children/seniors
Persisting conflicts within the family
Lack of understanding / generation gap
Outcomes
Sense of belongingness
Active involvement in the family
Better understanding between members
Reduces stress and resolves conflicts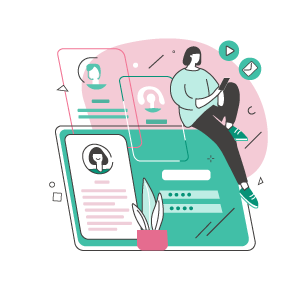 Online Sessions
Follow Up Sessions
Chat with Us
Take the first step to a better you!