Child and Teenage Counselling
Children are very innocent and need the support and guidance of their elders at every point. It is during these early stages of one's life, that the correct nurturing is required, to shape the person up into a good human being. Sometimes children may need a little more support to understand and deal with their emotions and changing behaviour.Children have to face their own wars such as family and step-family relationships, bullying at school or in neighbourhood, any losses of their belongings, emotional problems or behavioural problems.
Our child counselling sessions, help the children to develop a positive attitude towards life, recognise their strengths and equip them in expressing themselves in a better way. Child counselling is very different from adult counselling and varies, depending on the child's age, specific difficulties and their development. Our expert counsellors sometimes use the means of play and art such as reading stories in order to encourage them to express their difficulties. With the help of activities, our child counsellors get an insight into the unconscious mind of the child. While the counsellors directly ask the older children to speak their heart out, the approach of a counsellor for children depends on the particular individual. By using different counselling approaches, our counsellors aim to help the children in coping up with their emotions and feelings.
Do you feel?
Personality or behavioral issues
Mood swings and fluctuations
Parental and peer pressure
Family/Step-family problems
Outcomes
Recognized strengths and skills
Coping with emotions and feelings
Confident and accomplished
Attached to parents and family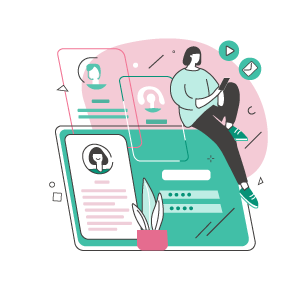 Online Sessions
Follow Up Sessions
Chat with Us
Take the first step to a better you!